Animal Revolt Battle Simulator 2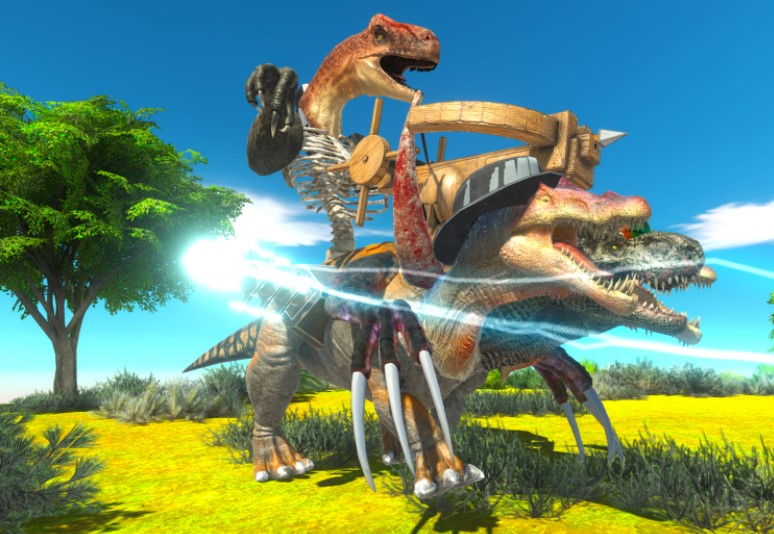 Imagine that there are elephants, lions, giant spiders, dinosaurs and fire-breathing dragons on earth at the same time! And even a couple of legendary monsters created by the exuberant fantasy of filmmakers. Is it possible? In Animal Revolt Battle Simulator 2 – quite! Here you will find exciting battles between a wide variety of animals and creatures, including fantastic ones. And you will be the general in this incredible war!
The game allows you to choose any characters who will fight with each other. And it doesn't matter how great their chances of meeting in real life are. Here you will find out, for example, whether a crocodile can defeat a pterodactyl. And it will depend not only on the predetermined characteristics, but also on what tactics you choose. After all, each character has its own strengths and weaknesses, which must be used wisely. You will have to show not only good reflexes, but also combat ingenuity.
The advanced graphics and realistic physics are especially pleasing to the eye. The animal models are drawn as real ones, they move in a very believable way. You don't get the feeling that this is some kind of cartoonish, unpretentious game. Everything is very solid and up to date. There are several modes for variety – you can go through the single player campaign, or you can enjoy the freedom of action in the sandbox. So do not waste time in vain, launch this game right now and start your path as an animal commander, under whose command any army will calmly oppose even armored tanks!